Tommy the Symondsbury Hobby Horse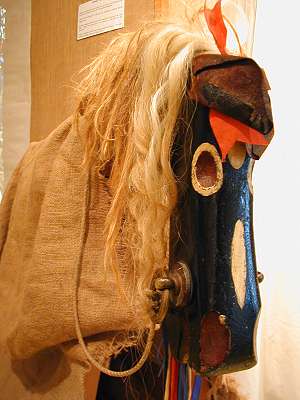 Tommy features in the traditional Symondsbury Mummers Play. He was discovered languishing in an outhouse just after the second world war, he is believed to have been there since the play was last performed in the late 19th century. The text of the play was rediscovered and, with advice from some of the older residents, the play was staged again. It has been produced every year since.
For display purposes Tommy's has been mounted on a trestle but in action he is operated by a porter bent under a cloak and resting his weight upon a staff. Tommy's carved and polished head is mounted atop the staff.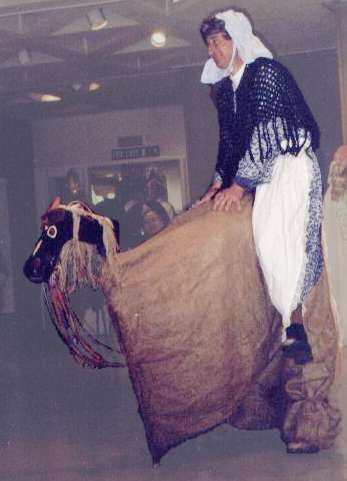 ---
Site designed by Derek Moody.
Last updated 8th April 2000