Giants in Hastings - The Smith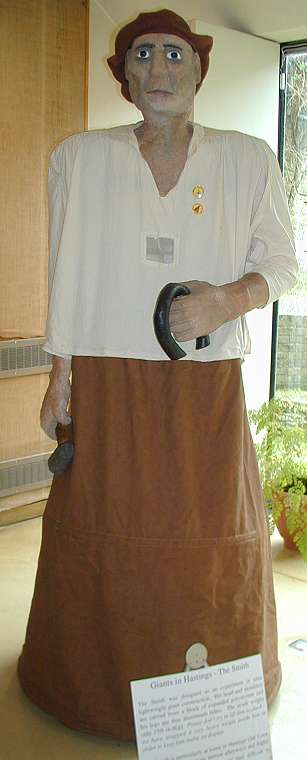 The Smith was designed as an experiment in ultra lightweight giant construction. His head and shoulders are carved from a block of expanded polystyrene and his legs are thin aluminium tubes. The result weighs only 15lb (6·8kg).
The Smith is particularly at home in Hastings Old Town where there are numerous narrow alleyways and flights of steps that a larger giant would find difficult to negotiate.
---
Site designed by Derek Moody.
Last updated 31st March 2000